Our collection of contemporary styles mixes the biggest names in modern design with emerging designers who are creating the future of fashion. Whether you are looking for tried and true pieces from your favorite brands or hoping to discover a fabulous new line to love, you are sure to find it here.
At Perch we understand that the modern woman needs wardrobe staples and statement pieces that are well-made, original and affordable. We are dedicated to finding the best styles available from 360Sweater, Veronica Beard, Jonathan Simkhai, Isabel Marant and many more. We only buy from today's most exciting designers and never compromise on quality. This ensures that everything you find at Perch will be relevant and wearable for years to come.
The Perch collection is chosen by owner Laurie O'Connell, whose approach to curation blends a savvy NYC background with an easy-going and accessible attitude that is distinctly Colorado – and distinctly Perch! Laurie and her team seek to provide a personalized experience and knowledgeable service to women of all ages who are interested in finding great pieces.
Whether you are looking for current trends, a fresh take on the classics, or simply a bit of retail therapy, you are sure to find it at Perch. We hope to see you soon!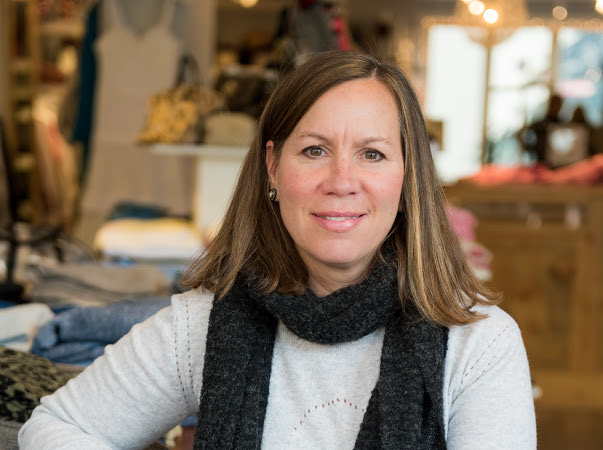 Laurie O'Connell 
Owner
I was born in Baltimore, Maryland.  After college, I moved to Aspen for a winter to ski and fell in love with Colorado.  After living in NYC for 11 years, I made my way back to Colorado.  I founded Perch in 2012 and have loved every minute of it! 
Who is your favorite designer and why? 
That is tough!  Of course, I love many for various reasons.  Right now, I am loving Ulla Johnson, her designs are just so gorgeous and wearable.  You feel like a beautiful woman when you are wearing anything she's designed.   
What is your favorite season in Colorado? 
All of them!  But I would have to say spring, coming out of the long winter and thawing out feels awesome!  
Where would you like to vacation next?  
St Barths....yes please!   
Do you have any pets? 
If you don't know Seamus (my black lab), you don't know me at all! 
The meal you dream about most:  
The lobster roll at CRU Nantucket, with a glass of rose 
When you're not styling the most fabulous ladies in Colorado, you enjoy: 
I love a good hike in the summer, a powder day in the back bowls and spending time with girlfriends with a good tequila cocktail.